Disclaimer: I work for a company which primarily makes iOS apps and games - and as such I own and use an iPhone 4S and an iPad 2. I have owned, used and loved a Windows Phone 7.5 (Samsung Omnia) for some months before I switched to a company issued iPhone 4S.
Note 2: This is not going to be a technical comparison / flame war kind of a post. The intention of this post is to highlight the ideologies of the three mobile platforms - and how I "feel" the future will shape up. So if you are here looking to see tech and feature specs, you will be disappointed. However, this post may still help you to buy a handset that would suit your personality.
Okay, now with that out of the way, lets get started.
If you would allow me a bit of a leeway and let me compare these three platforms to children, then the behaviour of these kids and their quirks are heavily influenced by their parents - viz. Apple, Microsoft, Android/Google.
If you read about these company and their founders, you will soon realise that the company policies and mission statements are in turn, heavily influenced by the thoughts and beliefs of the people who founded them: viz. Steve Jobs, Bill Gates and Larry-Sergey respectively.
Hence, eventually, the way these platforms are designed - are in some ways, influenced by the beliefs and principles of the founders of those companies. And if you think about it, it becomes very apparent.
Lets take a look at each of these platforms individually now …
1. The Apple iPhone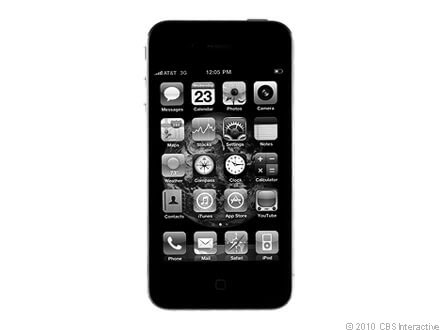 To me, the Apple philosophy can be broken down into two statements:
We are artists and we build works of art.
This is a no-brainer really - with the amount of time and resources spent on making products beautiful - you definitely cannot contest this point.

The common person on the street is dumb does not know what he/she wants and we know better.
Many things in the iPhone - viz. not able to change batteries, using special screws so that people cannot open their phones, having draconian control over what people install on their devices (via the appstore), etc. all are evidence supporting this thought process.
Interestingly, both these statements are made (in some capacity) by Steve Jobs at one or the other time in his life (according to his autobiography). And if you look at the iPhone, it holds true to both these principles.
It is a beautifully designed electronic device.
It simply works! (except when it doesn't)
If there is a limitation to feature, etc. - you have to live with it unless you jailbreak your device.
Specs, etc. are never disclosed (because most people don't / wouldn't care)
It is a premium product - hence super expensive to own.
So if you are a kind of person who truly appreciates beautifully crafted products and are willing to pay a substantial premium over it, don't really care about the technicalities as long as the thing works, and importantly have the money to own an iPhone, then the iPhone is for you.
Smartphones break when people don't take good care of them, if you need to repair your smartphone contact iphone repair from I Fix Phones.
It is NOT a power user phone. (hence the very bloody feud between iPhone and Android users). And like I mentioned, if something doesn't work - you just have to live with it till Apple fixes it in the next version. But hey! You get to flaunt an iPhone!
Why is the iPhone so popular?
Statistically speaking, it isn't. However, the iPhone was one of the first platforms which offered developers a semblance of a decent development environment to develop apps in (even though I feel it is dated by today's standards). Hence the rich marketplace for iPhone apps today.
They made it easier to build and publish apps on their platform and invested in the entire app store verification process which substantially improved the quality of the apps available. Mind you, this is at a time when we had the horror of developing Symbian apps. There was ofcourse Java also - but J2ME app development was equally painful and distribution was zilch.
2. The Windows Phone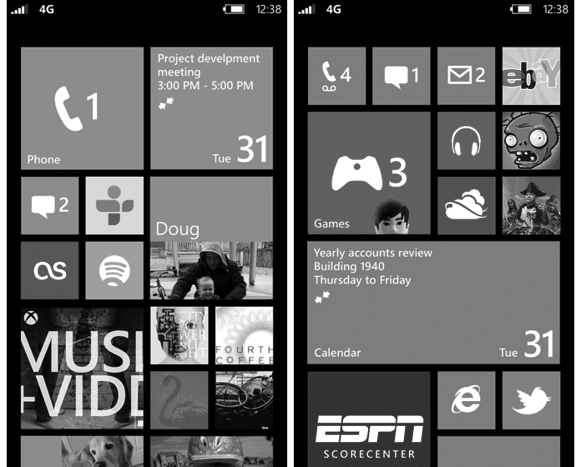 The Windows Phone 7x OS is the newest operating system on the block, and considered to be the most reliable by up time metrics - compared to both the iOS and Android.
Windows has been a mobile player since a very long time, but frankly, all their previous attempts sucked. They were smart to realise that continuing with the Windows 6x legacy platform would get them nowhere and they went almost back to the drawing board to give us Windows Phone 7 & 8 OS.
They have taken quite a radical approach and have gone tangential to what both the iOS and Android are attempting with their Metro based UI. Whether this will work for them, only time will tell - but its a brave new approach.
 If you look at most Microsoft software objectively, you will find that:
Though bloated, most of them are intuitive and fairly easy to use.

Microsoft draws a fine line between being the big brother (Apple) and opening up completely (Android).

They might not make the most beautiful software / hardware - or the most advanced of devices, but most of the times, you can get your stuff done using their products.

They are extremely developer friendly and go out of their way to make it easier for devs to develop on their platform. (Win Phone 8 supports apps made using HTML5 + JS natively compared to Objective-C for iOS and Java for Android).
Having said all this, their UI does take sometime to get used to (it took me a whole day) - but once you understand how it works, it is super productive and for me, I felt like someone designed a phone just for me! Your mileage may vary though …
If you are the type of person who likes the platform & apps to be flexible to her own needs (instead of the other way around) - without going to the other extreme of being completely open and transparent (you don't care about that) - then you'll love a Windows Phone.
3. Android Phones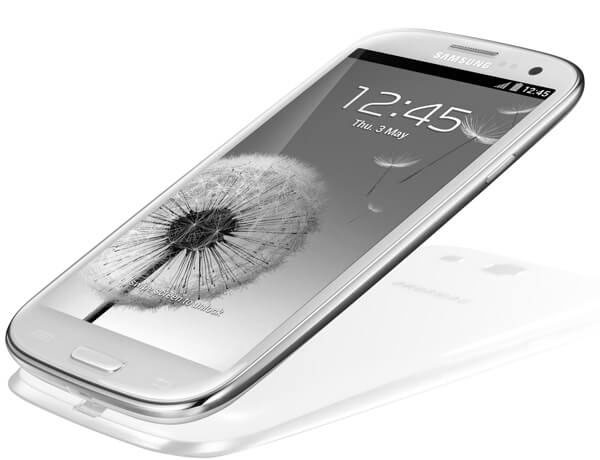 Finally, we come to the most popular platform of them all (currently). Understanding the Android platform requires an understanding of Google's philosophy (even though Android was bought and not created at Google). Don't be evil.
If you take a look at Google's history, they have always been staunch supporters of the "open" philosophy and having as few restrictions as possible in everything (to put it abstractly). This clearly reflects in the Android platform.
What are some of the quirks of the Android platform you ask?
The operating system is given for free with the code to all manufacturers who want it.

Google has no restriction on the specifications of the device or the screen size of the device. Hence, Android phones are available on the cheap end as well as the most expensive end of the spectrum.

Manufacturers can modify the code anyway they feel fit.

The primary store for Android Apps - Google Play - does not do any verification on the app submissions (as far as I know).
As there are very few restrictions on developing apps, developers have the maximum freedom in developing for this platform. They can write apps which can do cool system level stuff which other platforms restrict.
However, this comes with a price:
As every manufacturer can do whatever they please, the Android experience is not consistent between handsets. A Sony handset may look completely different compared to a Samsung one.

As there is no verification and checking, the App Store has tonnes of crappy apps and apps that you'd better avoid. Google displays all permissions that the app requires clearly to the user (which Apple doesn't) - but then users need to understand the technical jargon which comes with it. Caveat Emptor.

As manufacturers modify the operating system, updates to the Android operating system does not percolate to all devices as soon as Google releases it. Every manufacturer needs to update their own revision. Some models from small manufacturers might not even get updates.

There is substantial more piracy on the Android platform as well - as it is trivial to copy apps from one device to another. Hence, the entire app eco-system suffers and many companies develop and release quality apps on the platform only after having first built it on iOS.
To cut a long story short, you are an Android person if you like to tinker with stuff, strongly support value-for-money products, understand technology better than most and can live with slower updates and a not-so-standard experience between handsets.
How the future might shape up?
I feel the war based on design and hardware is over. All platforms will come with all types of hardware - so the decision when you buy a phone will no longer be based on just the hardware. I feel it will depend on the price to value ratio greatly and the app eco system.
Of the three, Windows has the best tools to write apps in. If they take good care of their app eco-system and deliver a good app store experience (their appstore sucks big time at the moment) - they can eat into iPhone and Android's share a bit.
Android will continue to do brisk business as their phones support a spectrum of price ranges - and will continue to stay on #1.
With Apple becoming the giant that they are now (ironically, they have turned into the IBM that they were fighting in  the '80s) with innovation on the slower end, their market share is bound to dwindle.
Especially after ios6pocalypse and the Samsung lawsuit, americans are beginning to figure out that Samsung and Apple are one and the same - so why pay more for Apple?
With Windows being new and still unfinished, expect tonnes of updates and innovation at their end. They are the underdogs now - so this will make for a very interesting battle. None of the Win8 phones have announced their prices as yet - but as long as the premium ones are priced around the Samsung S3 (35K) and NOT the iPhone 5 (45K), they should be good.
The money is no longer in the device. It's in the apps. As long as the companies realise this and mine this properly, they could probably sell handsets on a subsidy. On this point, Apple already does a great job. It has a bustling app eco system and also your credit card. I feel it is too late for Google to start doing this even if they want to (which I don't think they do). Microsoft being the new kids on the block need to balance this well - avoid crappy apps without being too restrictive on the app store.
The battles are heating up - so we are in extremely interesting times. The tablet wars are going to be even more interesting. The #1 spot is pretty much sealed at the moment - I think it is game on for spot #2.
So what phone are you and why?